PHP music CMS opensource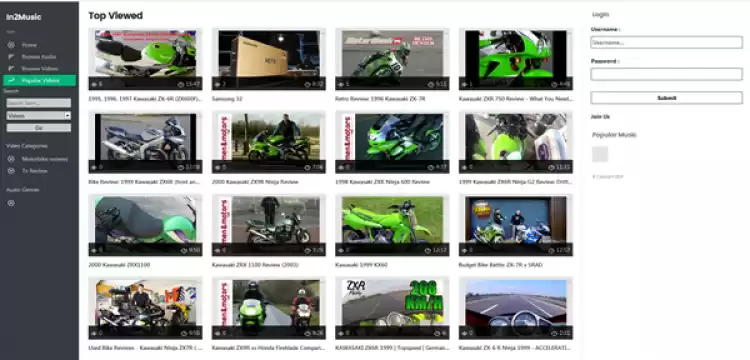 Working demos
---
Open source cms with brand new improved theme.
This product is encrypted. you can also buy unencrypted version from out store
PHP Video and audio CMS.
Video FEATURES.
Add Videos from youtube inside admin
Add videos from dailmotion inside admin
Audio FEATURES.
Add mp3's directly in admin.
Add Albums directly in admin
PHP Music Script
100% Template driven
Users signup and pay a set fee for a subscription period.
You can set the prices and the length of the subscription period inside the admin panel.